"We control the entire factory with Eqontrol"
MSP Onions went from two registered objects to 2,150 objects in Centix. The complete installation is now managed in Centix. This concerns conveyor belts, air cylinders, motors, sorting and packaging machines, etc. The sprinkler system and the ventilation system are also included. "Centix helps us register the maintenance. This way we can keep it up to date for the BRC certification," says Willem Meulmeester of MSP Onions.
The latter is important in the context of food safety standards, which MSP Onions must comply with. In the 𝑭𝒂𝒄𝒕𝒐𝒓𝒚 𝒐𝒇 𝒕𝒉𝒆 𝒇𝒖𝒕𝒖𝒓𝒆, the company processes over 1000 tons of onions per day, which are shipped worldwide. "We try to do this efficiently by automating as much as possible. Centix helps us to realize the (growth) ambitions that we have. We can no longer work without Centix."
Situation before Centix: Registration on paper
MSP Onions continuously invests in improving quality and sustainability. A natural product is different every year and that requires flexibility and craftsmanship, says Willem. Each onion is sorted by recipe and is photographed up to six times for quality control before being sorted. By automating its factory MSP Onions is far ahead of other onion exporters. In the factory of the future machines, software – including the asset management software from Centix – and intelligent networks take over labour-intensive activities. The full automation ensures a significantly higher quality, which stands out in the onion market. The company has been working with Centix since 2016. Before that time, management and maintenance was registered on paper. Planning maintenance work is a challenge for the factory, says Willem. "Many employees are multifunctional as operators. The machines cannot just be turned off, because it depends on supply and demand, which fluctuates for us. You cannot schedule maintenance easily."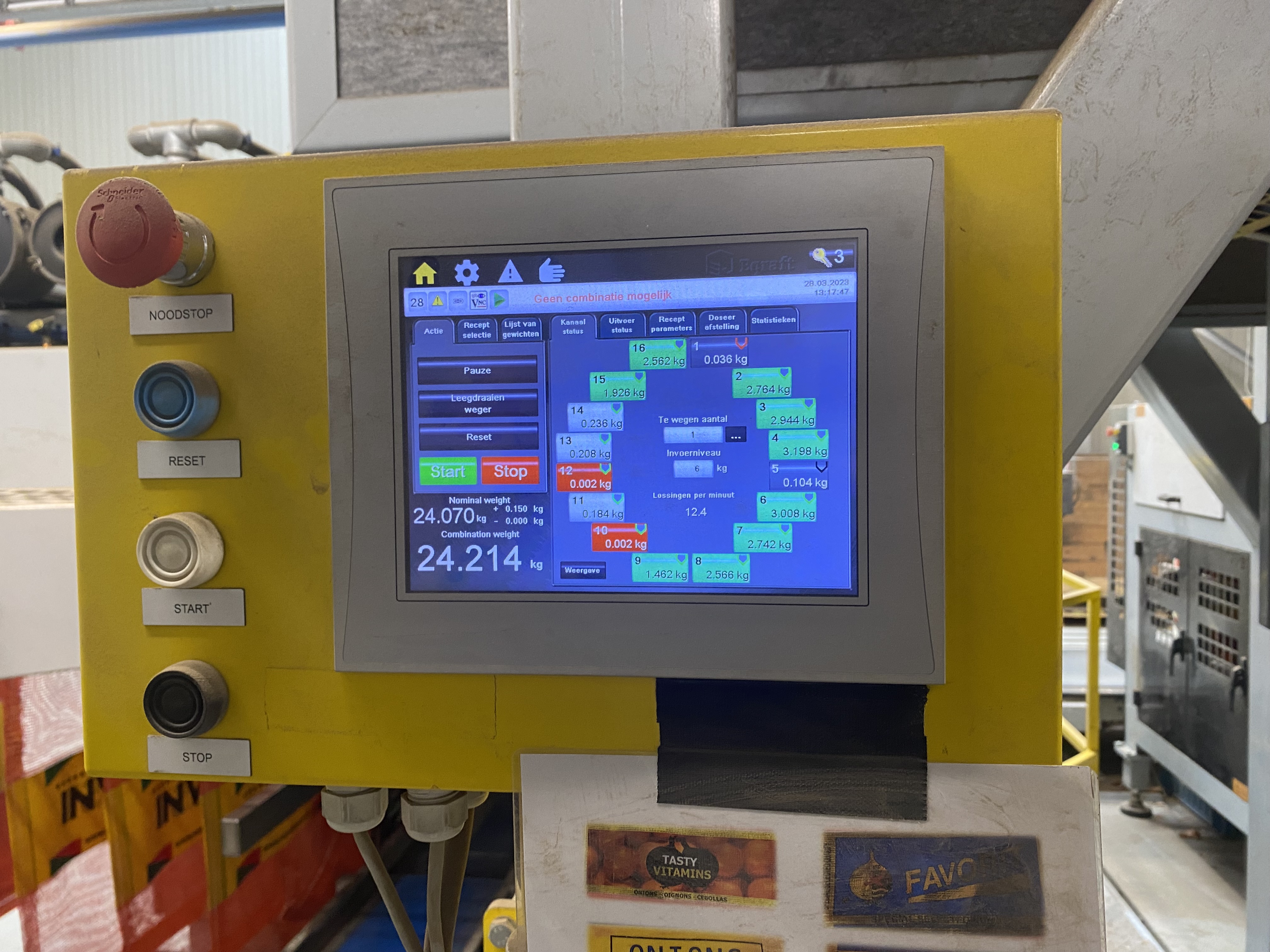 Centix solution: efficient and safe
The internationally recognized BRC certification for food safety is important for MSP Onions. The certification entails that the entire chain – from grower to store – is checked step by step to guarantee food safety. Conveyor belts, which are used to transport the onions trhough the chain, must be food-safe. Because the maintenance history, including specifications, is no longer in folders, but can be viewed online in Centix instead, MSP Onions is enabled to demonstrate more easily that maintenance has been carried out. So, when there is an inspection they can show they meet the BRC standards. MSP Onions uses various Centix solutions. Visitors must register immediately upon arrival. This is done in a privacy friendly (anonymous) manner in a Centix registration solution.
How it works in the workplace…
On the factory floor Willem shows how MSP Onions works with Centix. "If there is a malfunction – for example with one of the conveyor belts – a report is automatically created in Centix, which is sent to the technical service. This is where the message is picked up and the technician comes to analyze the situation. This does not necessarily have to be a technical malfunction. It is also possible that an onion skin has fallen on the sensor," says Willem. The maintenance activities of the technical service are scheduled using the Centix planning module. The technicians receive the planning on their Centix Work Order App. Here they see the work that is scheduled for them today. In Centix, parts can be ordered by filling forms. Also fire-hazardous activities are registered.
Benefits/ Results with Centix: Preventive maintenance
From 2 to 2,150 products registered with Centix: "In the beginning it was a nice 'toy'. Now we can't live without it."
MSP can map maintenance in a more efficient manner with Centix, for example by using QR Code stickers.
Thanks to the registration, MSP Onions has direct insight / overview of the status of the maintenance.
With Centix, MSP Onions can go one step further:
+ From registration to preventive maintenance.
+ An optimal planning of the Technical Service
+ Registration of visitors according to GDPR to comply with food safety standards
+ Use of data for management/investment decisions for the future.
Thanks to preventive maintenance, MSP prevents downtime: Centix also contributes to continuity.
Centix supports MSP to realize its (international) growth ambitions.