Equipment management

for construction and civil engineering
Equipment management is our specialty for construction and civil engineering companies. Equipment is an afterthought for many ERP solutions, at Centix this is central to the organization. The Centix Online standard package has many options and has ready-made equipment for this sector.
We offer options for managing equipment and tools, from inspecting to calculating a project. Centix is suitable for all employees involved, from implementation to equipment managers. All have an overview at a glance. Meet our software and modules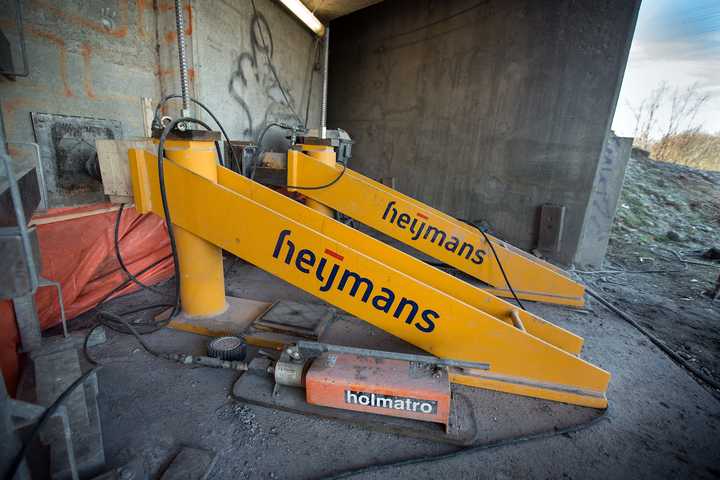 Easily manage all your
equipment
In equipment management, registration, management and maintenance are important aspects to be able to work safely.
It is therefore important to use such minimal administrative effort to perform the work efficiently.
Centix can do it!
Register your equipment easily with the Mobile App and the QR code stickers.
The equipment manager has a complete overview of where the equipment was issued and what the status is.
Inspect the equipment quickly and easily with standard checklists. Easy reading of measuring instruments.
Manage the equipment by location . Easily move between warehouse, employee, vehicle or project.
Specific or additional equipment needed ? Your employees can easily order equipment via the catalogue.
In the workshop, for example, the technician has all the information at hand, work instructions, maintenance history, parts, etc.
Using the QR code stickers on the equipment, it is easy to submit a malfunction with the Centix Mobile App.
Our apps think along with your technicians to quickly and easily register direct and indirect hours based on start/stop times.
Equipment management

in practice
Centix has gained many loyal users over the years. A very large proportion of our customers are in the construction, road and hydraulic engineering world. Hundreds of customers enjoy working with Centix with great pleasure and satisfaction. With the mobile apps you can access all your equipment anytime, anywhere! Most users manage, approve and register their equipment.
The support for (electrical) inspection and the associated inspection certificates are all in Centix. By means of a simple link with measuring instruments , measurement results can be read in and processed immediately.
Centix Online can be expanded with modules to a tailor-made package. Including the rental of tools and the management of service technicians. Are you curious about the possibilities of Centix? Schedule a demonstration with one of our specialists, it will only take half an hour of your time!
Equipment management specialist for more than 25 years
You can get started quickly with ready-made solutions for construction and civil engineering companies. Centix has a design based on experience that we only need to fine-tune together.
Strong in maintenance, inspections and logistics